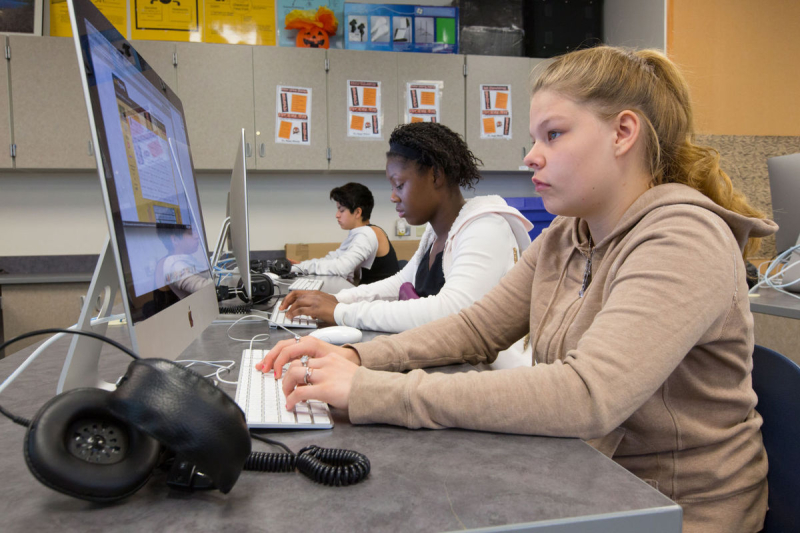 Keyboarding F17
with Paula Raymond
$3500
Touch keyboarding is the primary source for inputting information into the computer. Keyboarding skills are necessary as they impact the ability of a person to communicate both socially and professionally. Keyboarding skills are used in word processing and database software, email or instant message communications. In an academic setting, keyboarding skills are a substantial time-saver and a tool for students at any level; those who are unable to use this tool may fall behind. Lacking proficiency in this skill, it is almost impossible in today's market to seek and find meaningful employment or to be independent at the college level. Touch keyboarding also facilitates the development of writing, spelling and grammar. Limit 15 students.
Sep
5
-
Dec
12th
,
2017
Tue
for
15 weeks
from
12:00 - 2:00 pm
Badges you can earn
This class gives you the opportunity to earn all of the following badges.
What's a badge?
A digital badge is an online representation of a skill you've earned. Each badge you earn goes into your account's backpack — a running list of your achievements that you can display on social media, a website, or even as part of a printed portfolio.
Waterville Senior High School
207-873-5754
One Brooklyn Ave
Waterville, ME 04901 Get directions
Room: 33