Personal Finance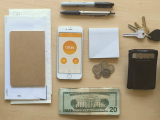 Registration Unavailable
Best Steps Forward Module 8: Managing Your Money W17
with Paula Raymond

May 3, 2017 at 11:30 am
, runs for 4 weeks
These modules work with students to address barriers that prevent them from going back to school or changing careers. This is a great choice for students who are not sure they can commit to a full-semester course. Each module will meet once a week for four sessions and is independent of the other modules. This allows students to take one or more of the modules over the course of the semester. Each completed module earns a student one quarter credit towards a high school diploma. Community members are also welcome.
Registration Unavailable
Buying and Selling on eBay Messalonskee W17
with Eli FitzGerald

Feb 28, 2017 at 6 pm
, runs for 3 weeks
In this class we will go from thinking about what to sell or buy to what happens when you do sell or buy. We will cover setting up your ebay and Paypal account. We will also cover listing, final value, fees, shipping, and other costs that affect your bottom line. For this class you will need a laptop and a few items to list on ebay. We will be researching these items, so please bring them to the first class. (If it is large, valuable, or breakable bring detailed pictures and information about the item.) Storm make up will be Mar. 22. Limit 10 students.
Registration Unavailable
Work for Yourself at 50+ Messalonskee W17
with Jean Dempster

Feb 16, 2017 at 6 pm
, runs for 1 week
Are you over 50, and looking for ways to improve your current financial situation? Work for Yourself at 50+ has the information you need to succeed. It will help you gain the knowledge, support, and resources you need to make informed decisions about working for yourself and take the right first steps toward successful self-employment. The decision to start your own business can be both exciting and daunting. Work for Yourself at 50+ breaks the choices down for older adults in an approachable way through five steps: it is a careful consideration of the potential benefits and risks of working for yourself. For additional information, visit aarpfoundation.org/workforyourself. Offered through AARP and a grant from The Hartford. To register call 1-888-339-5617. Limit 20 students.