Filter by Category
Cooking
Registration Unavailable
Preserving the Harvest: A Hands-On Food Preservation Workshop Messalonskee F17
with Kate McCarty

Sep 14, 2017 at 6 pm
, runs for 1 week
Ever wonder how to preserve all those great garden vegetables? This hands-on food preservation workshop will teach you the basic steps for canning and freezing. Participants will receive a "Preserving the Harvest" food preservation packet, and will learn recommended methods for preserving foods, the latest and safest recipes, about equipment to insure safety, and how to check for properly sealed jars. Please bring a potholder with you to the workshop (you will be able to take home a jar of what we prepare that evening!). A $20 material fee is payable to the instructor at start of class. Limit 10 students.
Full Course
Smooth-Eaze F17
with Carole Gilley

Sep 28, 2017 at 6 pm
, runs for 1 week
Come and experience just how EASY it is to make your own delicious and nutritious SMOOTHIES! The instructor will whip up five different recipes with fresh ingredients and each person will get to watch, taste, ask questions, and get the recipes to take home and try! A $5 material fee is payable to the instructor at start of class. Limit 25 students
Course will run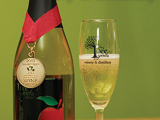 Wine Tasting at Tree Spirits F17
with Bruce Olson

Oct 12, 2017 at 5:30 pm
, runs for 1 week
Did you know that you don't HAVE to have grapes to make wine? Join us for a fun, tasty, and informative evening at Tree Spirit Winery in Oakland. They make their "spirits" from all Maine products such as pears, apples, blueberries, and maple. We'll sample their goods and even get to keep the glass! This session will fill quickly so sign up early! A $6 fee is payable to Tree Spirits at start of class. Participants must be 21 or older. Limit 25 students.
Course will run