Filter by Category
Business Training
Registration Unavailable
Academy of Medical Professions W19
Price not
available

Jan 22, 2019 at 8 am

, runs for 26 weeks
MMRACE has partnered with the Academy of Medical Professions to deliver online certificate courses in health care professions. Online Training Programs can start you on a path to in-demand careers in the health care field. You can begin the online programs at any time, whenever it is right for you to start. Choose from many different program options! •Clinical Medical Assistant - $3,000 •Dental Assisting - $2,400 •Group Fitness & Personal Trainer - $1500 - $3,000 •Medical Office Specialist - 3,500 •Medical Transcription - $3,500 •Pharmacy Technician - $1,850 •Phlebotomy - $2,400 These online career training certification programs may be available at no cost to qualifying students* through Maine CareerCenter. If you are unemployed or under-employed, call us at 873-5754 for details today! *Qualifying participant through CareerCenter - unemployed or underemployed (making less than $15 per hour), must have high school diploma or equivalent, must pass CASAS reading and math assessment with a score of 220 or over, must have active account at Maine JobLink.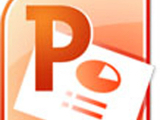 Microsoft PowerPoint & Publisher 2013 W19
with Linda Davis

May 7, 2019 at 5 pm

, runs for 3 weeks
Microsoft Power Point: In this presentation software program you will learn to cut, copy and paste, along with learning about different fonts to create slide shows. You will learn to import from other files like Word, Excel, and the Internet and learn about compatibility with other MS Office Suite products. Microsoft Publisher: The Publisher program is designed to aid you in designing your own calendars, cards, and invitations, to name only a few of the many ways to use this program. Students need to bring a thumb drive to class. Limit 12 students.
Will run